Description
The Back on Track Therapeutic Dog Coat targets tight shoulder and back muscles in your dog in order to restore flexibility and increase circulation. Welltex fibers utilize your dog's body heat to warm up and reduce stiffness in the covered areas, promoting healthy blood flow & wellness.
Waterproof, polyester shell
Lined with the Welltex fabric
Lightweight yet warming
Great for year round use
Easily adjustable
Features a leash hole and a tail hole
Reflectors on each side for enhanced visibility
Finding the Correct Size
While your dog is standing in a relaxed position, measure from base of the neck to the base of the tail (A).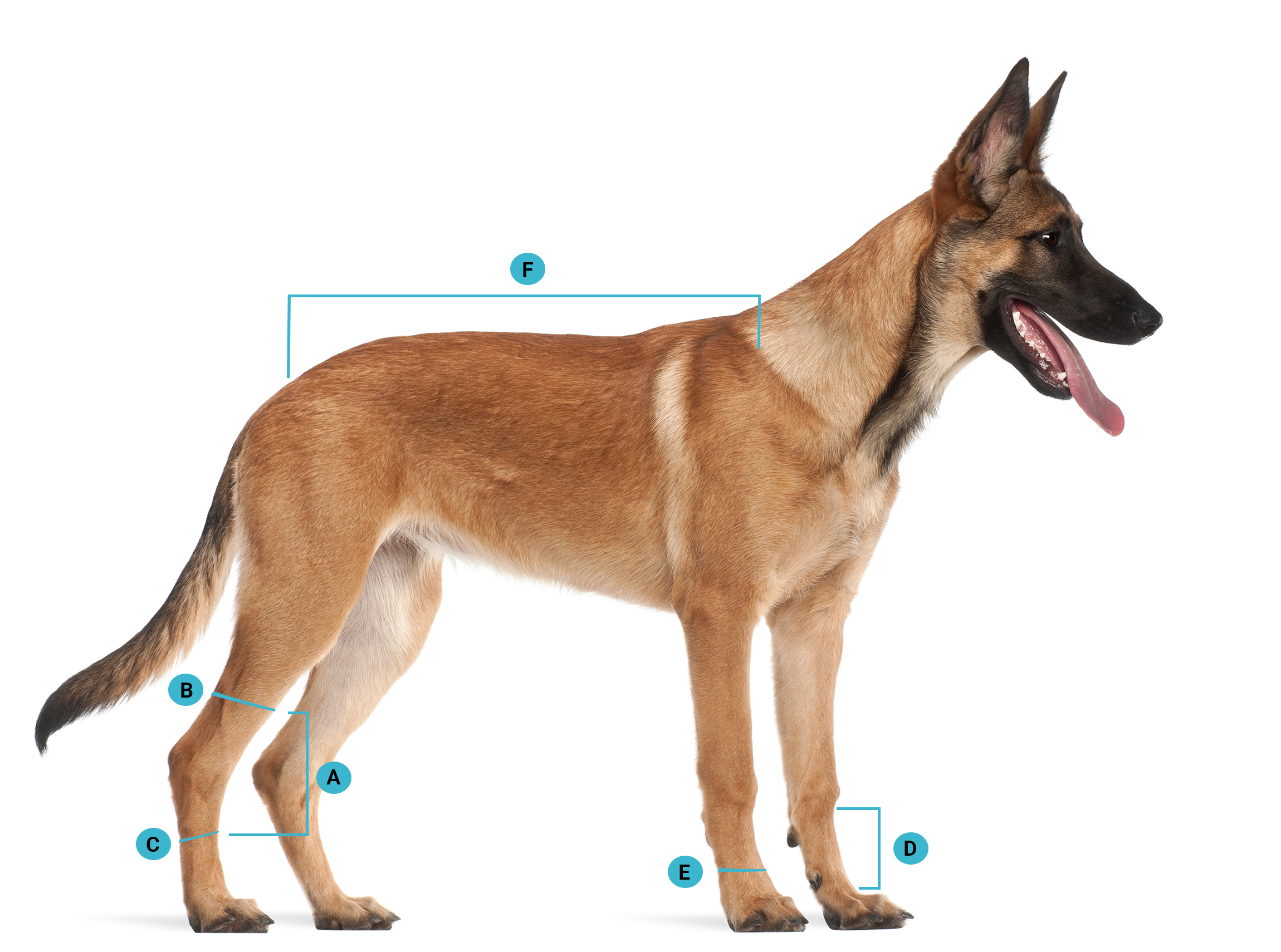 Small - 12" to 14"
Medium - 18" to 22"
Large - 25" to 29"
X-Large - 30" to 35"
About Welltex
Welltex is a ceramic infused fabric used in all Back on Track products
Ceramic reflects the body warmth causing the body to increase blood circulation
As circulation increases cells receive greater nutrition, tissues regain elasticity, and injuries heal faster
This ceramic technology is permanently infused into the fibers so there is no loss of benefit when laundered, line dry only
Significant results can be seen in as little as 3 days
View All
Close