Description
Due to the natural wear and tear on muscles and joints sometimes our pets can be inflicted with tight muscles, inability to relax the muscles, and loss of flexibility. As muscles tighten its harder for blood to flow through and this can lead to serious pain. Help your pet get Back on Track! Back on Track offers a full line of therapeutic pet products that feature an innovative fabric, Welltex. Click here to find the perfect size!
The Dog Hock Wrap was designed to help heal injuries quickly and ease pain.
Designed to fit the hind leg and hock area
Features 4 securing Velcro straps
Lined with the Welltex fabric
Easily adjustable
Includes 2 wraps
Sizing
To find your dog's size, refer to the sizing chart in the link below while following the measuring instructions. Measure the circumference of your dog's leg at point B. Next, measure the circumference of the leg at point C. Finally, measure the distance between the two points, in a straight line, as shown in Point A.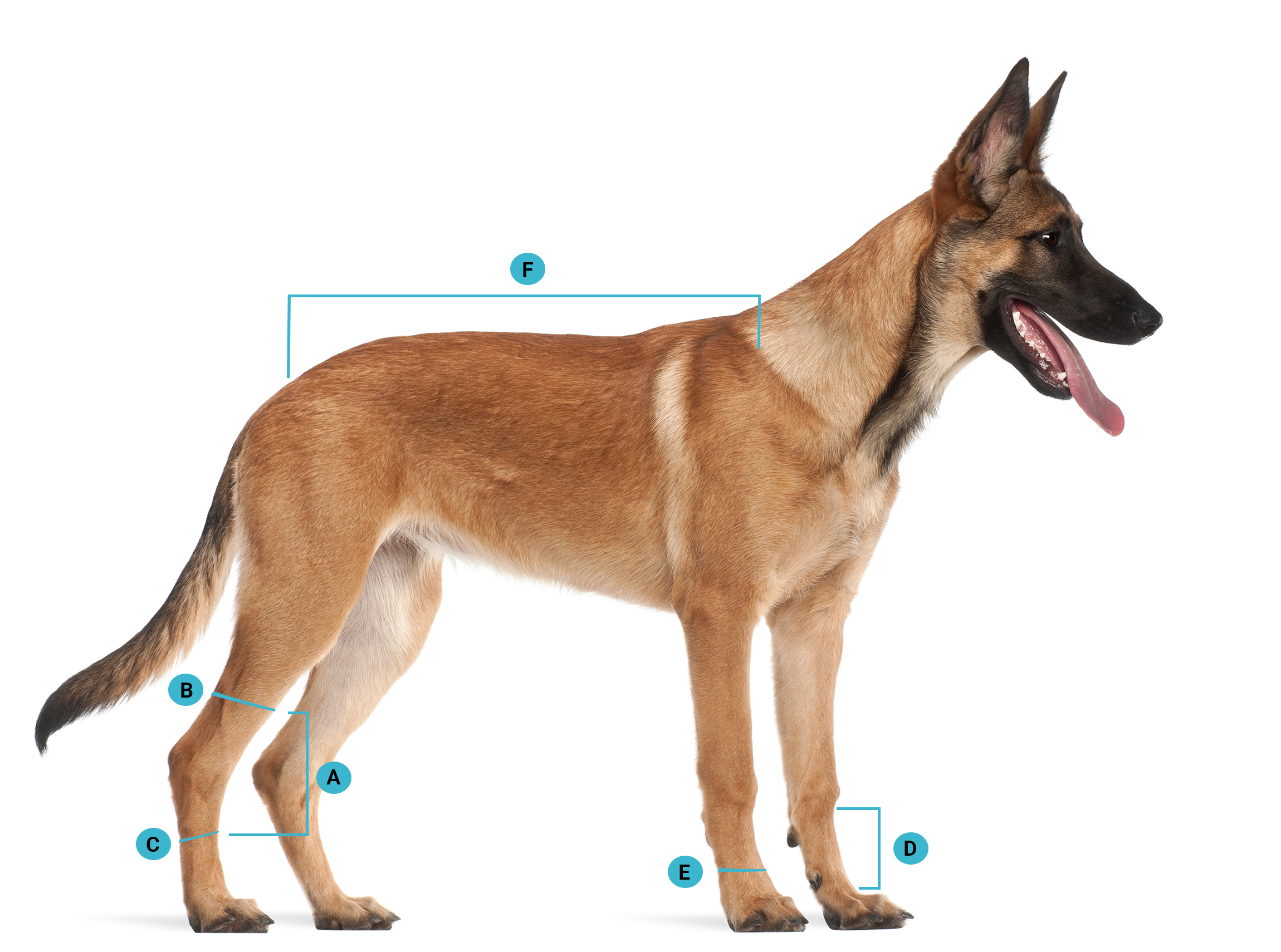 | | | | | | |
| --- | --- | --- | --- | --- | --- |
| | XS | SM | MD | LG | XL |
| Length (A) | -- | 7.25" | 7.75" | 8.75" | -- |
| Width at Top (B) | -- | 6.25" | 6.75" | 7.5" | -- |
| Width at Bottom (C) | -- | 4.75" | 5.25" | 6" | -- |
About Welltex
Welltex is a ceramic infused fabric used in all Back on Track products
Ceramic reflects the body warmth causing the body to increase blood circulation
As circulation increases cells receive greater nutrition, tissues regain elasticity, and injuries heal faster
This ceramic technology is permanently infused into the fibers so there is no loss of benefit when laundered, line dry only
Significant results can be seen in as little as 3 days
View All
Close