Has your black dog's coat faded or become "rusty" looking near the tips? Has your red, brown, or liver-colored dog got the sun-bleached look? Is your white dog looking yellow? Color-enhancing shampoos may help.

Chris Christensen offers a line of color-enhancing shampoos.
White on White Shampoo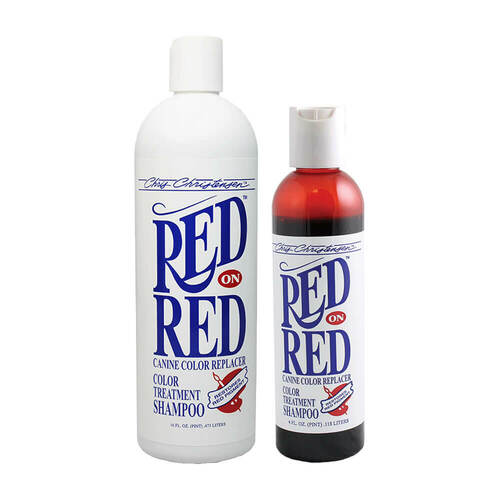 Red on Red
Shampoo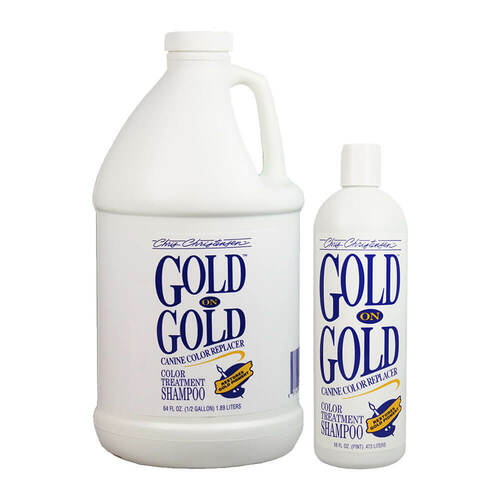 Gold on Gold
Shampoo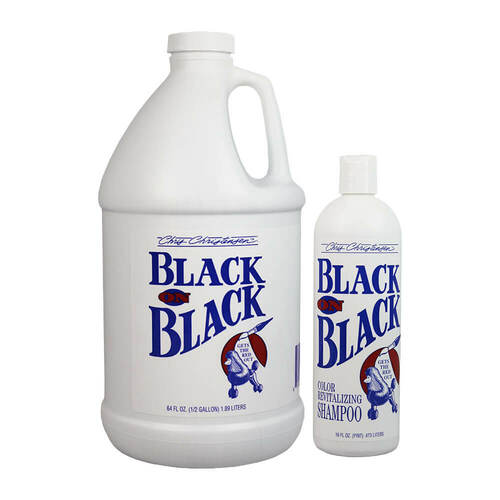 Black on Black Shampoo
Active pets that spend time outdoors are exposed to moisture and light that can cause their coats to fade or discolor. Color enhancing shampoos are designed to temporarily bring back the deep shade that time and light faded. Using colorants that bond to the protein in the pet's coat, the effect can last for up to 4 weeks between applications.

You can get creative and mix Red on Red shampoo with Black on Black to achieve darker shades, like mahogany. The directions and suggestions for doing this are right on our website on the product page.

To use these shampoos, simply wet your pet, and apply the undiluted shampoo to the coat. Next, lather the shampoo well through the coat, and allow it to remain in contact with the fur for 5-10 minutes. For deeper coloring, rinse and repeat. It is recommended to use a conditioner such as Spectrum Ten Conditioner, after the final rinse of shampoo is completed.

Because these products do contain color pigments, they can discolor white or light coats. Therefore, the manufacturer recommends testing a few strands of your pet's coat before use, and the black and red shampoos are not intended for use on white areas of the animal's fur. In addition, once the shampoo has colored the hair, it will take time for the color to fade. Finally, the instructions say that the red or black shampoos are not intended for coats with a shade lighter than the product or for coats mixed with white.

White on White shampoo uses optic brighteners to reduce yellowing and make white coats shine. You can use this shampoo on other colored coats to enhance shine, but if there is any question, be sure to do a strand test first. As with all shampoos, avoid contact with your dog's eyes when using color-enhancing products.
Recent Posts
When looking at grooming tools, do you ever wonder why some of them are made with curves where you e …

As the days grow shorter and temperatures drop, you may notice that your dog is shedding more heavil …

If you knew there were tools and techniques available to reduce anxiety in the pets you groom, would …